There is plenty to see and do in the Heart of the Cotswolds. Here is a snap shot, but for more ideas and information go to our sister web site:
Walking
Where to start?
The easiest walk is the canal towpath. From us it's straight over the road, down a short hill and it's left to the centre of Stroud and the Golden Valley beyond or right through Ebbley and into open countryside. Also perfect for a morning run or to take the pooch for a constitutional.
The Cotswold Way passes within 1.5km of Cotswold Aparthotel, but it's easy to see the views from the Cotswold Edge by driving onto Selsey, Rodborough or Minchinhampton Commons. Coaley Peak is stunning and easy for those who can't walk far (and in summer on the weekends there is often an ice cream van).
How about Haresfield Beacon, only a short stroll from Standish Woods car park.
Walk / Golf
Painswick Beacon, with its amazing hill fort, spectacular views (only a short walk from a car park) and what I think of as a full sized "crazy" golf course folded through it, is only a few miles up the road and is one of the highest points in the Cotswolds. Even the most avid golfer will love this course as a change and challenge from the norm. But who wants normal! Go have fun.
Dogs
Yes! You can bring your best friend with you, though they'll need to be well behaved. We have 5 rooms which are dog friendly so book early and check with us on availability. Once the 5 are gone, they're gone. This is great walking country of course so we expect your pooch will be conked out after a day on the hills.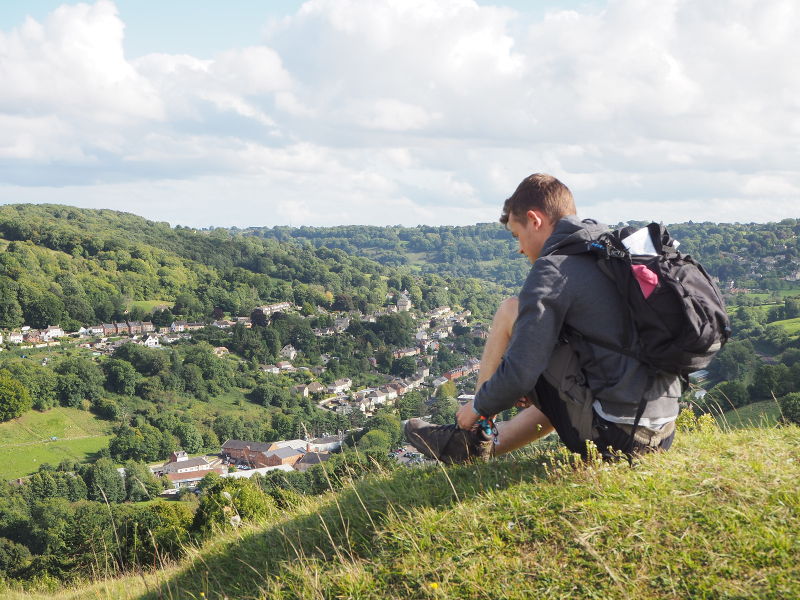 Cycling
Road, gravel or MTB or just for a bit of a tootle? There is lots to choose from. Be aware that tackling some of the roads that go "straight up the Edge" is not for the faint hearted, so we've a 25km loop for you made up of Sustrans trails, lanes, common, quiet lane and canal towpath. perfect for a 2 hour dash or all day wander.
You could always head out to the Vale of Berkley for some wonderful fast road riding, or Sustrans Route 45 beginning in Stonehouse in the Stroud Valley. This delightful traffic-free route follows the line of the old Midland Railway and provides a welcome alternative to local roads. It links into Route 41 next to the River Severn. There's a bike store at Cotswold Aparthotel, bikes are not to be kept in the rooms, or you can hire from us.
Perhaps book a guided ride with https://www.cotswoldmountainbiking.co.uk/, check their instagram account too (and our @cotswoldapart_hotel).
Days out
Stroud is right in the heart of the Cotswolds, so there are beautiful towns and villages all around. You might also like:
Fitness and relaxation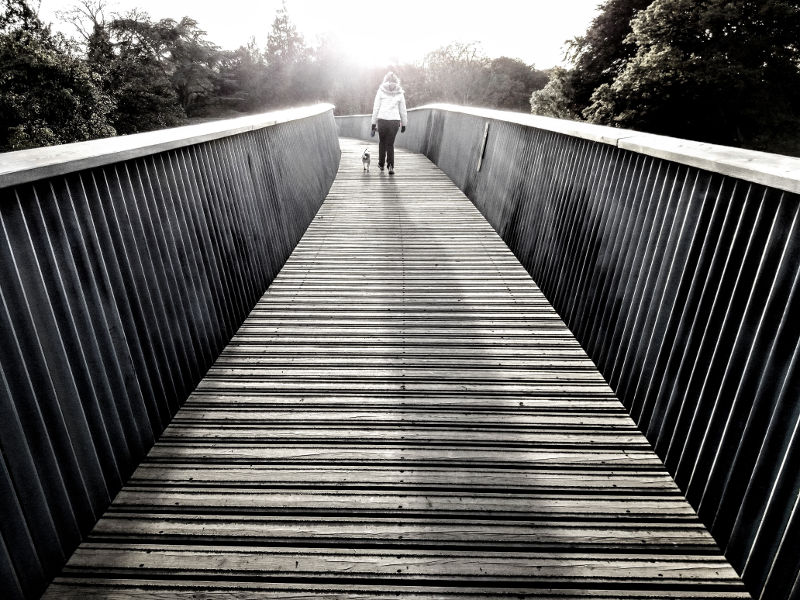 Food and drink
Restaurants
Cafés
There are lots to choose from in town:
And then there are those out and about...
Takeaway
Domino's Pizza and McDonalds are both near the cinema, but Fat Toni's Pizza is round the corner and a local legend. For fish and chips try Simpsons on Bedford Street, it's tucked away and a bit of a find.
Pubs
You could walk into town for a quiet pint or some music.
Or a little further afield:

Entertainment
Events
Within a short distance there are festivals and events throughout the year. From local beer festivals to international events. Plus hill climbing, cheese rolling, art, music - it's a very busy place.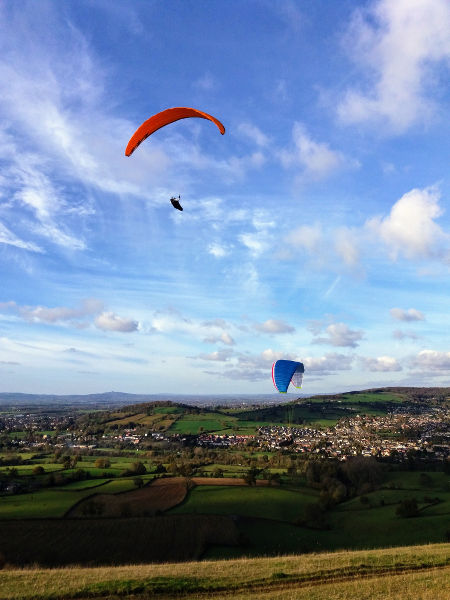 Wedding venues
We'll be looking forward to greeting many guests who come from far and wide for that special day. Local venues include:
Please note that the premises and businesses above have not been visited by the staff of Cotswold Aparthotel and we cannot therefore guarantee either the quality or service that you might receive when there. You'll need to satisfy yourselves that this is a venue you wish to try. All feedback is welcome.